John Bitonti REALTOR®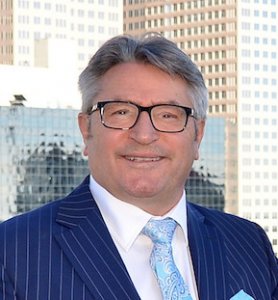 John has represented us on our last three real estate transactions. Each transaction was unique and the last one was particularly complicated. We found John's knowledge of the market and negotiation skills were exceptional. He is patient, has an excellent working style and strives to work in the best interest of his clients. We would not hesitate to use John in future real estate transactions and have recommended John to our family and friends with confidence. -Michael and Jennifer Koury

Trust & Expertise
In life, trust is the single most important character trait we look for in our friends and family. We also look for trust in the people we choose to work with whether it be our Lawyer, Doctor, Accountant or our REALTOR. I have built my business over the years on trust, 90% of my clients are repeat clients and now I am representing my clients children! I am the Expert Agent that clients delegate the sale of their home to.

Professionalism / Proven Solutions
For more than thirty years I've been involved in the Calgary Real Estate Market. I have received almost every brokerage award, but you know what hangs on my office walls? They are cards from happy clients who got the results they needed - even when challenges got in their way. Whether buying, selling, looking to invest or re-financing I can provide you with skilled insight that isn't available anywhere else.

Service / Results
Clients tell me that my service is what separates me from other Realtors. Understanding the importance of service drives me to exceed the expectations of individuals and families that I represent. Promptly returning phone calls and email, keeping clients informed at every step of the transaction while ensuring that I'm always available, are all the things I consider to be crucial components of good service.

Let my experience go to work for you, my knowledge of the communities, my extensive network after so many years in the industry and get the results you need.